Save the Date, Toy Story 4 Is Premiering in 2019 ⇒  It's been eight years since we said our tearful goodbyes to Andy as the rest of the squad settled into their new home with Bonnie in Toy Story 3. The trailer shows the toys gleefully dancing in a circle along with a brand new character, Forky. The Toy Story series, much like the solo Lion King movie, has inspired kids from multiple generations to became better and to aim high. Now, Pixar has announced a much-awaited sequel.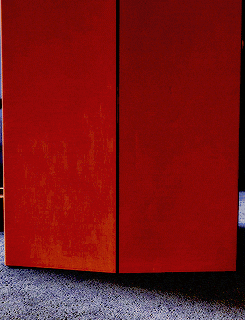 ---
---
---
The first teaser for Toy Story 4 has been released, and although it doesn't reveal anything about the plot of the long-awaited sequel, it does introduce a strange new character. The familiar cast holds hands, circling blissfully beneath a cloudy sky to Judy Collins' cover of Joni Mitchell's 'Both Sides Now'. But then we get around to Forky, a piece of plastic cutlery with pipe cleaners for arms, and he freaks out, crying, "I don't belong here!" and sending everyone flying.
The film's official synopsis has also been released. "Woody has always been confident about his place in the world and that his priority is taking care of his kid, whether that's Andy or Bonnie," it reads. "But when Bonnie adds a reluctant new toy called Forky to her room, a road trip adventure alongside old and new friends will show Woody how big the world can be for a toy."
One question mark hanging over Toy Story 4 has been that the previous films form a neat trilogy about Andy's relationship to his toys. In Toy Story of Terror! and Toy Story that Time Forgot the gang of toys remain with Bonnie, the little girl who Andy bequeathed them to when he grew up. It's a safe bet that she'll continue to be their owner in any new movie.
John Lasseter said at D23 that the story is in part based on the life of his wife, former Apple computer engineer Nancy. "Bo Peep really reminds me of my wife Nancy in many ways," he said. "And my wife Nancy has an incredibly emotional story, before I met her, so it's a very personal story — as is every film at Pixar. But that's what this one is for me. It's a very touching story that's inspired by my love for my wife."
Watch the Trailer
---
Don't Miss:
---
---
Do you like this post? So be sure to share it in any of the social media channels or let your comment below. Help us to keep our blog up to date with quality content. Your feedback helps us to improve. And don't forget to subscribe to our Newsletter and follow us on FACEBOOK, TWITTER and PINTEREST!